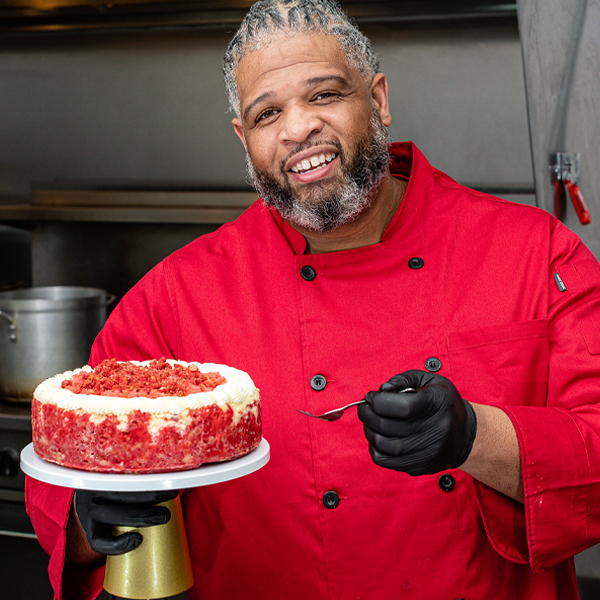 Hey Family, each month we rotate our menu for the individual size cakes. When ordering an individual cheesecake you will only be able to purchase the flavors of that month; all other flavors will say out of stock. The good news is all full sized cakes are available to purchase. Please allow 4-5 business days for order to be complete.
Delicious Homemade Cheesecakes crafted by Marcus Leslie. Individual sizes are available during business hours:
Wednesdays 3-6:30pm & Saturdays 12-4pm.
All cakes purchased are for pickup only. Full-size cakes(9″) are ready in 4-5 business days.